Crofton's Sixth Annual Dog Show and Dog Pie Eating Contest sponsored by Living in the Triangle magazine and Higgins and Friends Pet Sitting, LLC will be held in conjunction with the Higgins Pet Fair, which will take place at the Village Green in Crofton from 1:30pm to 5pm on October 9, 2021.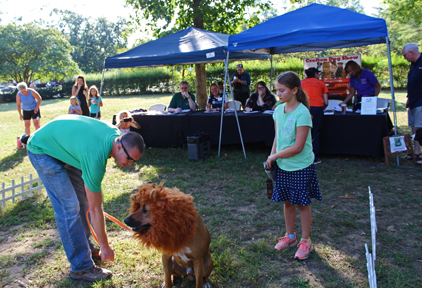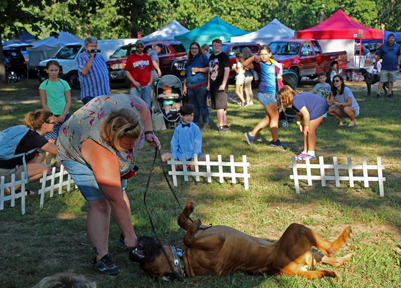 Every dog is invited to bring their owner to the 6th annual dog show starting at 1:30pm. Last year was a blast, and the dogs got some treats and goodies from local vendors. The judged event is fun and family-friendly. Medals and prizes will be awarded for:
Best of Show (overall winner behavior and grooming)
Runner Up (overall behavior and grooming)
Most Tricks
Most Original Trick
Best Costume
Pet/ Pet Owner Look Alike
Dogs will line up with their owners and be asked to perform eight common commands by Jill Weissenbach of Higgins and Friends Pet Sitting. The most obedient and responsive dog will win for their age bracket.
There will also be a dog pie-eating contest.
There will be small pies for dogs under 25lbs. and standard size pies for dogs over 25lbs. This contest is limited to eight dogs in each category (so register early). Early eating will disqualify your dog. On the command "Eat" the dog that finishes their entire pie first is the winner. This will be a fast contest!
Participation in the contest is free for entrants. Contestants should reserve their place in the contest by completing the registration form. We suggest registering early, but please register no later than October 7th.
Spay Spa & Neuter Nook and SAVECats staff members will attend the dog show to answer any questions you may have regarding spaying/neutering your pets. They will also provide information about pet care, veterinary services in the area, and adopting a pet.
The Spay Spa & Neuter Nook was created by Rude Ranch Animal Rescue to provide high-quality, low-cost spay and neuter services to residents of Anne Arundel County and surrounding areas. Their goal is to work towards a day when pets are no longer euthanized because of overpopulation.
In early 2018, Anne Arundel County passed the Community Cat Bill (96-17), which allows Trap-Neuter-Return (TNR) countywide and gives protection to community cats who are brought to animal control. The bill, introduced by Anne Arundel County Councilman John Grasso, was the result of many years of hard work by Rude Ranch Animal Rescue and countless other animal advocates and organizations.
To build on the momentum of this important victory for community cats, Rude Ranch Animal Rescue partnered with several other animal welfare groups in the county to create the SAVECats program:
Cats R Us
Friends of Anne Arundel County Animal Care & Control, Inc.
SPCA of Anne Arundel County
Sunshine's Friends Cat and Dog Rescue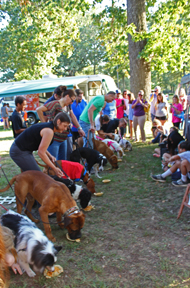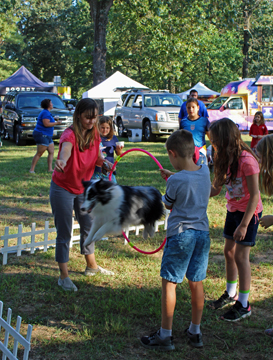 Terms of Registration:
All dogs must be on a leash and in control of their owners at all times.
All dogs must be current on their rabies vaccinations and wear rabies vaccination tags on their collars or the owners must have proof of vaccination.
Please don't enter or bring aggressive dogs to the show.
Owners are responsible for picking up any poop and disposing of it (bags and a garbage can will be on site).
All humans older than 6 years of age must wear a mask at all times at the event and maintain social distancing. Anyone not wearing a mask will be asked to leave as the Village Green is private property.