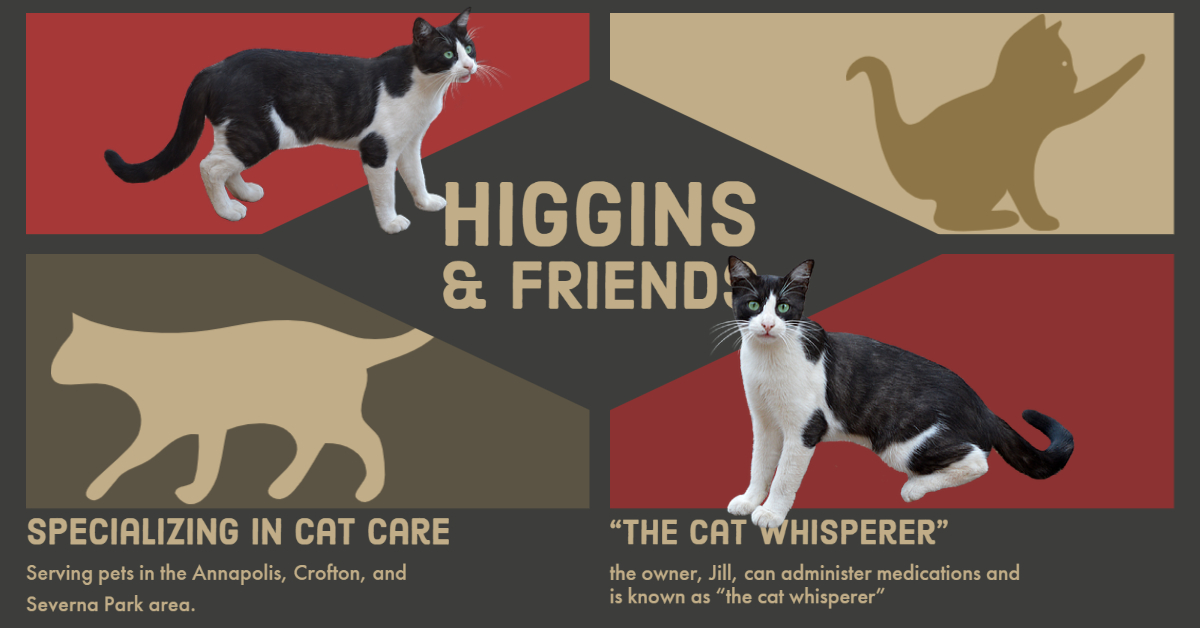 Cat Vacation Visits
Please note that rates will be provided during your consultation.
Cats:
Multiple cats and visits on a case by case basis. Pricing depending on time required to perform work.
Transportation
Based on a per hour rate.
Medications
Small fees for injections and pilling
SQ fluids when added to appointment
SQ fluids as appointment
Fine Print
Fees not refunded for visits cancelled with less than 24 hours notice.
Cancellation Fee for visits cancelled:
Less than 24 hrs notice – 100% first 2 days
24 to 48 hrs notice – 50% first 2 days
Surcharge for holidays
$7 per visit
Thanksgiving Day, the day after Thanksgiving, Christmas Eve Day and Christmas Day, New Years Eve Day, New Years Day, Easter, Memorial Day, Independence Day, Labor Day, 
Dog Walking
Service Rates are Based On
Walking  visits (1-2 dogs) 30 min/45 min
Quick Out
(in backyard within the Odenton, Gambrills, Crofton area)
15 min
* On a case-by-case basis.  No vacation visits. May be additional fees for more than 2 dogs or if dogs have to be walked separately.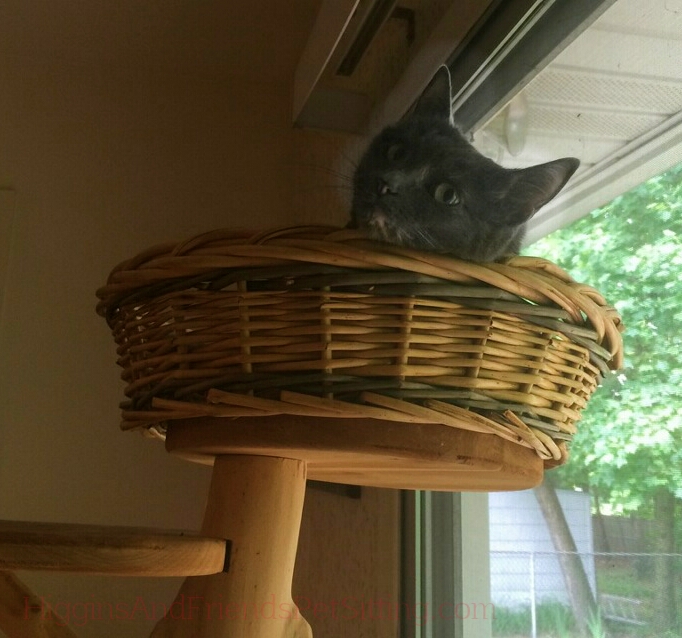 Pet Services/Rates
In addition to the services listed on this page, each new client will receive an initial consultation before the first job is started. This visit is complimentary and allows the pet sitter to become acquainted with the client, their pet(s) and what tasks are required for the particular job.
Prices will depend on the complexity of the services, the number of visits per day and the number of cats or dogs need walking. The base rates generally pertain to up to 4 cats or 2 dogs with no special needs. The rates for special needs services will be considered on a case by case basis.
Once the initial consultation is completed the client may request services at any time. Last minute reservations can be made but during peak seasons and holidays a surcharge may be added.
Holidays
Holidays require a 50% deposit. Graduated scale refund up to 1 week before. Holidays include Thanksgiving & day after, Christmas Eve and Day, New Year's Eve and Day, Easter, 4th of July, Memorial Day, Independence Day, Labor Day. Surcharge for all holidays is $7.