The Rude Ranch mission is "To find loving, permanent homes for any adoptable animal placed under our care; to provide a safe haven and rehabilitation to feral and neglected cats rescued from abusive situations; and to put an end to needless euthanasia because of pet overpopulation."
---
The Spay Spa and Neuter Nook's purpose is to help people who help animals by providing high quality, low-cost spay/neuter services and relevant advice to help people better afford to help animals. The goal is to work towards a day when we no longer need to euthanize companion animals because of pet over population.
---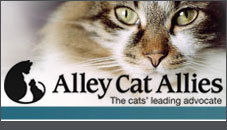 Alley Cat Allies is the global engine of change for cats. We protect and improve cats' lives through our innovative, cutting-edge programs. We are seen around the world as a champion for the humane treatment of all cats. We are a resource for tens of thousands of dedicated cat caregivers, advocates, nonprofit groups, and volunteers driving change and accelerating protection for millions of cats worldwide.
---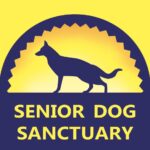 Providing a permanent safe haven for senior dogs who are unable to be cared for by their owners, who are abandoned or abused, or face euthanasia.
---
"Lab Rescue of the LRCP (Labrador Retriever Club of the Potomac) is a volunteer driven, non-profit organization (Non-Profit Tax I.D. 52-1880024) with a two-fold mission:
we rescue, foster and place homeless, abused, and/or abandoned Labrador Retrievers
we provide a referral service for owners seeking to place their Labradors in new homes."
Your fur babies are in "THE BEST OF CARE" with Higgins and friends. I can actually relax on vacation knowing they are taking care of Miss Mavvers and Miss Pippers. * She deserves more than 5 stars